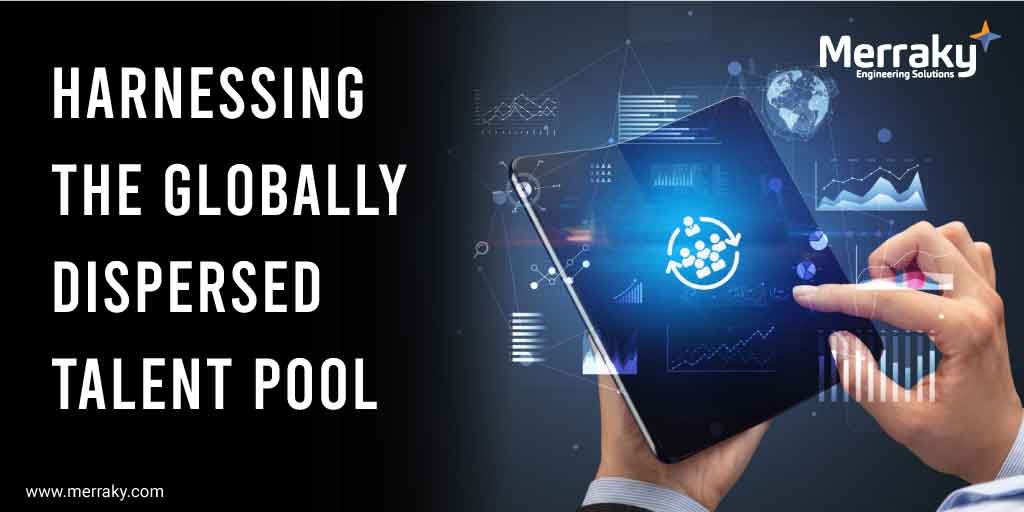 Harnessing the globally dispersed talent pool
Introduction
Today, organizations increasingly focus on reducing their overhead engineering costs and accelerating their time to market (TTM). In this climate, decision-makers espouse innovation as the primary way to achieve competitive advantage and simultaneously minimize overhead costs. However, most organizations struggle to find ways to fuel the pace of their innovations without exceeding their budgetary limits.
In this blog we take a closer look at why organizations should leverage the broader talent pool.
Why is having and external talent strategy critical?
The old ways involved you sending out search parties to headhunt the very best talent in the market. This would be followed up rounds of negotiations through competitive compensation, benefits, and other perks. Once the process is complete, you hope that your talent is better than your competitors'.
It is common knowledge that employees who are passionate about what they do will always outperform those who lack passion and commitment. Treating human capital as commodities is not the best way to get the work done. While diversity is a key component in a workforce, it can be tricky to foster internally. To harness this diversity and to accelerate product launches and innovation timelines, companies must open themselves to the global economy by accessing the global talent pool.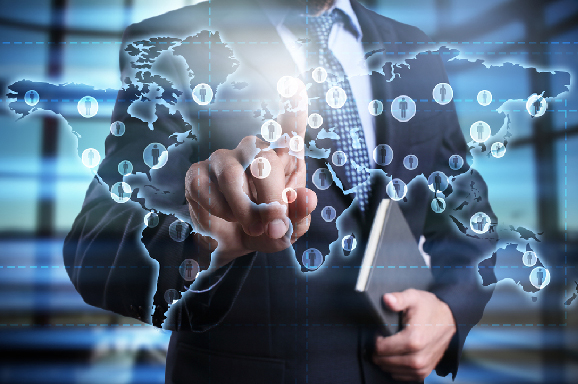 Here are some of the common benefits of leveraging the globally talent pool:
Cast a Wider Net
Access to the global talent pool allows you to cast a wider net in the search for an appropriate skillset from all across the world. This not only increases the possibility of finding the best talent from global markets but also grants access to a highly diverse pool of skilled experts. The ease of accessibility is also a definite advantage as it also effectively reduces the recruitment cost.
Eliminates Proximity Constraints
Working with remote resources offer companies the possibility of eliminating proximity-bound constraints. It allows engagement with talent that are limited in their mobility (be it physically, socio-economically, or any other factors).
Can Significantly Improve Productivity
When you harness global talent, you can focus on the work that is being delivered rather than the number of hours your employees' clock. This gives your employees scope for flexibility and improves productivity. There are case studies that show how remote resources are more productive than in-house teams. Sometimes the key is to not go looking for talent but to let talent come looking for you. If you offer flexible work such as long-distance work, you will be found by talent; and these people are unlikely to go anywhere anytime soon.
With clear and detailed planning, constant and effective communication, working with remote developers can be greatly productive. Factor in the fact that remote developers would most probably be coming from around the world, in varied time zones, you can ensure that at least one member of your team would be working on your project at a given time. This also shortens development timelines and increases the pace of project development.
Innovation – Driving & Delivering
Driving innovation is not always as easy as it sounds. While chest-thumping huddles with fist gavels can set the mood, the essential fuel from there lies in people and the quality of ideas and capability they bring to the team. So, when we can establish that even the smallest incremental addition of better skills, experience, or leadership can deliver exponential improvements in business performance, would it be sensible to close options of having exceptional people based on their proximity?
Reduced Overhead Costs
Working with remote resources eliminates the need to set up a physical workspace and notably reduces development costs. Without the cost for utilities, security, and equipment that is necessary for a physical office, more budget can be allocated towards development and improvement of communication and project management tools. This can further improve the collaboration and team dynamics of the company and the remote development team.
Quality over Quantity
Without the constraints of a physical office or a working environment, working with remote resources can ensure that companies are less focused on the hours spent in the office and more on the work, and quality of work, that is actually done. There is less focus on the quantity, or amount, of time spent working, and more focus on the quality of work being done.
Why not cast a wider net then? Competition is only getting fiercer every day. While headhunting for the top talents may sound promising, not everyone is likely to be willing to work with you – so equip yourself with access to a wider talent pool to open up fresh avenues for opportunities. While outsourcing is one way, setting up offshore development centers is a direct path to tapping into a wide and diverse global talent pool.
Merraky is a global engineering service provider with expertise in embedded and mechanical domains. We offer a diverse pool of dedicated, skilled talent with a unique engineering model designed considering the above influencing factors. At Merraky, we are committed to ensuring that organizations comprehend 100% of value when they come into an outsourcing contract with us.