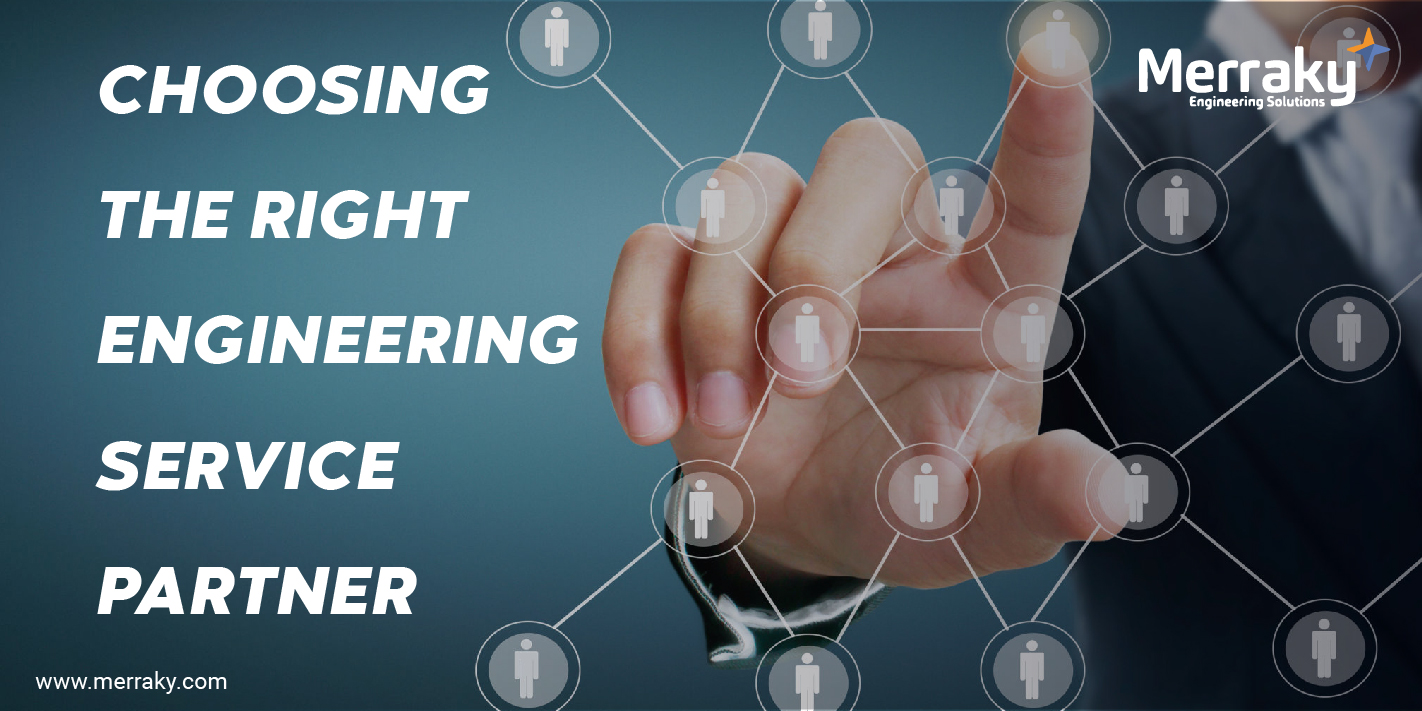 Choosing the Right Engineering Service Partner
The pandemic has had an astronomical impact on economies around the world. While the economies are gradually reviving their operations, one simply cannot ignore the forces at work that are transforming the business landscape. As remote work cultures continue to grow, offices and front desks are steadily being reduced to mere nodes of communication. While outsourced engineering may have been greatly disrupted during the pandemic, it only becomes more relevant post the pandemic. Travel restrictions and infrastructural constraints may have temporarily crippled outsourcing service providers. However, now en route to recovery, the bounce-back will be fast, and the outsourcing sector will be more relevant and popular than ever.
The question we aim to help you answer in this blog is "How do I choose an engineering service partner that is right for you?" While the subject may have been flogged to death over the years, we have incorporated some of elements that makes it relevant to our present times.
Before we delve into the benefits of associating with an ideal engineering partner, let us also take a look at the risks involved in partnering with a less than ideal service provider. Some of the common risks associated with such partnerships are:
• Increased overall cost and protracted timelines.
• Risks to data security.
• Endangerment of intellectual property.
• Frequent project interruptions and systemic delays in delivery.
While engineering service providers may be a dime a dozen, identifying a compatible partner is no simple task. Choosing an outsourcing partner requires several factors to be taken into consideration – from skill set evaluation to work portfolio and industry proficiency.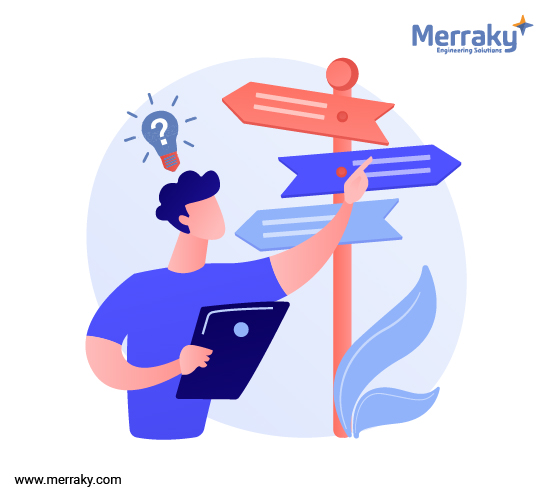 Let us take a look at some of the key aspects that require thorough analysis before hiring an engineering service provider:
Defining scope of support and targets:
The foremost step before partnering with any engineering service provider is to discover one's own strengths and weaknesses. This will help identify the key areas that would require external support and the other areas that can be managed in-house. For this, one must lay down a clear roadmap of what the partnership aims to achieve. Rather than simply breaking up a project based on required skills required, it should also be driven with specific goals like increased revenues and timely project completion.
Reviews and Testimonials:
Before onboarding any engineering service partner, a complete analysis of the provider's track record in terms of projects it has completed will be crucial. This will not only help leverage the strengths effectively but also in setting up practical goals. Case studies can also reveal a great deal about an engineering partner's proficiency. The selection of a service provider should not be loosely based on a single objective. For instance, if an association is aimed at merely reducing the project costs, is not likely to yield desired results. Instead, it would be wise to study all the benefits the provider has helped clients achieve. Exploring their current client-base, past project results, and the business objectives behind the services offered are significant before selecting them.
Find out more about Merraky through our Case study archives.
Analyzing Competency:
No matter how impressive an engineering service provider's work portfolio is, further examination of their competencies is mandatory. The evaluation of their core competence will help find out if their experience, expertise, and infrastructure meet your business requirements or not. Understanding the business guidelines, the various tools, and methodologies they employ to resolve project related issues will further help shed light on their problem-solving competency.
Business Requirements:
Besides the aspects discussed above, an engineering service provider must also be analyzed from a business standpoint. Here are few business-based requirements that may help narrow down the search for your ideal engineering partner:
• Financial Stability: A financially stable partner is more likely to guarantee an extended relationship.
• Cultural Compatibility: Typically, it would be best suited to find a partner who would be open to understand and accept your cultural values. This will greatly help making communication, goal-sharing, and conflict resolution simpler.
• Clarity on Costs: Understanding the cost structure is imperative. There can be room for any misunderstanding here. There should not be any hidden fees, and you must know what you will get in the decided costs.
• Single Point of Contact: There must be a single point of contact. The contact must be prompt, responsive, and communicative at both ends to help streamline the course of actions.
• Process: A process reflects discipline. It will be of utmost importance to ensure that the prospective outsourcer has a process in place. It must also reveal how the process is expected to accomplish the prescribed objectives within the stipulated timeline.
Takeaways:
Today, outsourcing offers a plethora of options across industries making the search for a compatible partner harder. While outsourcing is largely viewed from the lens of the demands of the project, it must also be studied from the perspective of the needs of a business to ensure sustainability. Weighing the pros and cons of outcomes guaranteed by such a partnership will also help make the call.
At Merraky, we are committed to ensuring that organizations comprehend 100% of value when they come into an outsourcing contract with us.