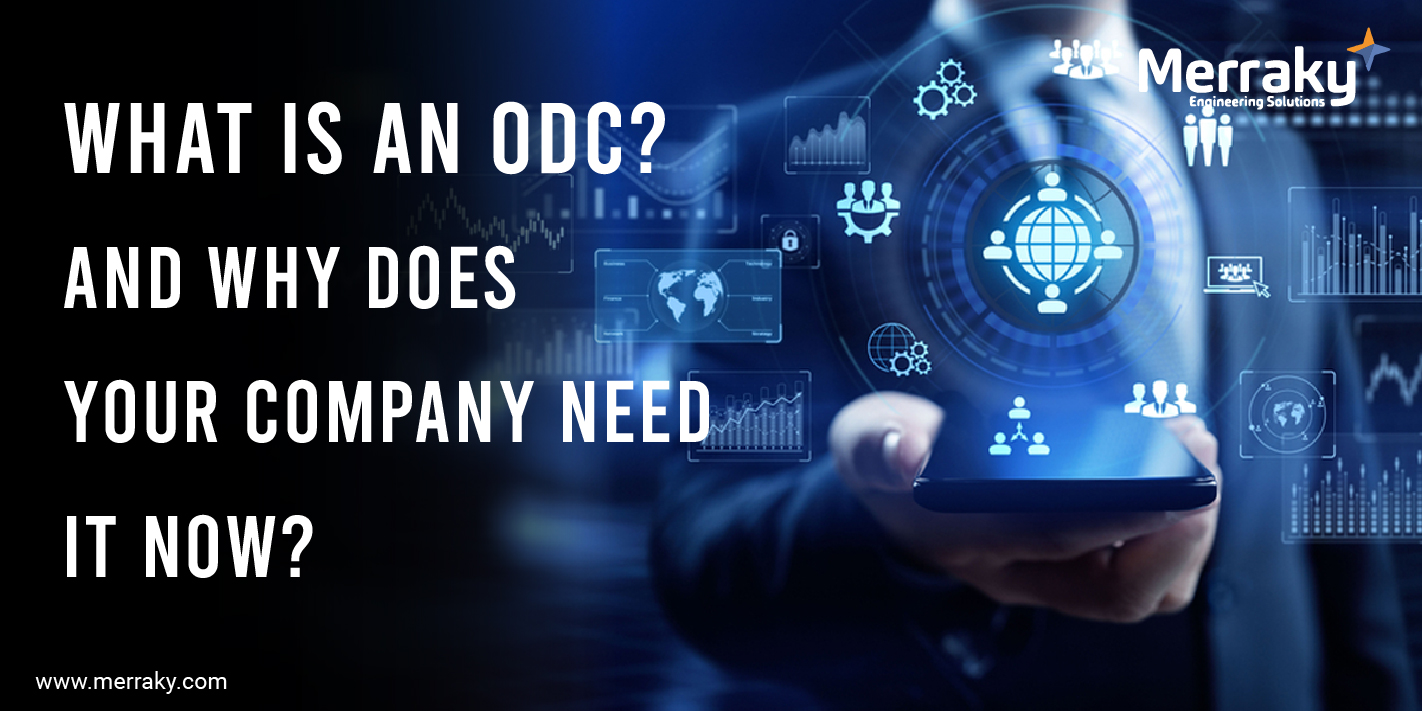 What is an ODC? And why does your company need it now?
Introduction
Technology-driven disruptions are constantly changing the landscape of competition in the engineering world. While these emerging forces challenge players big and small, the bigger players, by virtue of being financially sufficient have the luxury of combating these challenges. However, there are viable options available to small and medium businesses to not just weather the storm but also ride the wave of disruption. While outsourcing is a common solution most businesses turn to, Offshore Development Center model (ODC) is now becoming an increasingly popular business model to lower operating expenses and raise productivity levels by leveraging talent offshore.
So, what is an ODC?
As the name suggests, Offshoring is a process where a company leverages the global talent pool. While this may sound a lot like outsourcing it isn't. Offshoring is the practice of hiring a vendor to do the work offshore to leverage take advantage of the vendor's expertise, economies of scale, and large and scalable labor pool. The cost benefits of ODCs are stellar compared an in-house development.
Let us take a look at some of the benefits of setting up an ODC:
1.Access to a Global Talent Pool
Quality and innovation are two primary reasons for companies to outsource projects. Access to a global talent pool where you could handpick engineers across diverse skillsets with highest grades of certification. Hiring people from across diverse geographical regions allows companies to widen their talent pool and leverage the flexibility to attract more talent from places they might not otherwise want to travel. Perhaps the biggest advantage of hiring at the international level is the elimination of boundary constraint allowing expansion of the talent pool beyond local borders and recruit talent from around the world.
2.Cost Efficiency
The biggest benefit of offshoring comes in terms of cost savings. While hiring an in-house engineer, several components add to the remunerative compensation, for instance, basic pay, statutory cost, infrastructure cost, cost of vacation downtime, and so on. With offshore teams, in most cases, the engineers come at a flat rate (usually on an hourly basis). Even when working with the same level of qualified professionals, there will be a significant difference in the overall salaries. Another advantage is the flexibility it offers during leaner times, allowing to scale up and down accordingly.
3.Strategic Partnership
Building strategic partnership is key to sustained competitive advantage. Offshoring is a more engaged form of outsourcing. With offshoring, you are basically sending work to an offshore solutions provider who is just an extension of your team in a different country. However, this is a specially custom-built team that you manage. With offshoring, you can do more complex processes as you get to have a dedicated offshore global team of highly experienced individuals. They are essentially a part of your onshore team except that they are in a different location. And the longer the engagement, more beneficial the association.
4.World Class Infrastructure
Most Offshore Development Centers come with world-class infrastructure facilities. This relieves companies of the headache of CapEx and other regulatory constraints. The increasing popularity of the plug-and-play model has drastically crashed start-up time. Today, some companies offer to get your offshore development center up and running in less than 3 weeks.
5.Innovation
Innovation is the engine of growth. Technology today evolves at rates beyond prediction. A simple demonstration is the paradigm shift from massive mainframe-centric workstations to flexible trackers that run on handheld devices. Given this trend, businesses need to have both cutting-edge infrastructure and the best minds at work. Not most companies can afford both. Offshoring and the benefits of the global talent pool can drive innovation and help companies stay on top of their game.
While you can simultaneously outsource and offshore at the same time, offshoring doesn't always mean outsourcing. Offshoring is establishing an extension of your team overseas, which also means widening your global reach. It is vital to keep the difference between the two and their respective benefits in mind before opting for either if you're interested in making improvements in your company through a proposal to outsource or offshore.
Merraky is a global engineering services company providing best-in-class engineering design and consulting services in IoT engineering, embedded electronics, mechanical engineering and manufacturing engineering. Headquartered @ Bangalore, India with global operations in UK, US, and Italy.